Chris Gauntlett is a Epsom family man who has spent his life in and around the boxing ring. Chris boxed for the Foley Arms Amateur Boxing club and ended up Boxing for Epsom and Ewell Amateur Boxing Club and then progressing onto a coach level. Having worked and trained in various gyms throughout his life, Chris wanted to build a club that would show a different approach to boxing. He wanted to create an exciting venue with a great buzz and most importantly a club which is intimidation free and welcoming to all.
On visiting Gauntlett Boxing Club, you can expect a boxing club like no other, decorated to give you that old school vibe but with all the modern touches, as well as a fully equipped gym including 17 varieties of punch bags and a full-size boxing ring. We have an Apple TV continuously showing the latest fights and boxing news as well as the highest quality sound system. Our venue is second to none with air conditioning and shower room. Gauntlett Boxing also has access to Horton Country Park and not forgetting over 200 FREE parking spaces.
The gym was originally opened in January 2016 at Harriers Centre in Poole Road, Epsom by the World Champion Alan Minter, and former Boxing Champion Ross Minter. The members only gym has since been a great success, offering a variety of classes for Juniors, Teens, Late Teens, Adults, Competitive Boxers, Women and One2One sessions.
During our opening year, Gauntlett Boxing have taken many of the Junior & Competitive boxers out to several shows around Surrey & have also continued to fight on the Queensbury Boxing League covered by Euro sport. Chris also won 'Surrey Coach of the Year' as voted for by Epsom & Ewell Council and the general public.
In 2019, due to such high demand, we moved from the Harrier centre in Ewell to a larger premises at The Barn at Horton Country Park. We are looking forward to continuing our success story and hoping that you will take a part in it too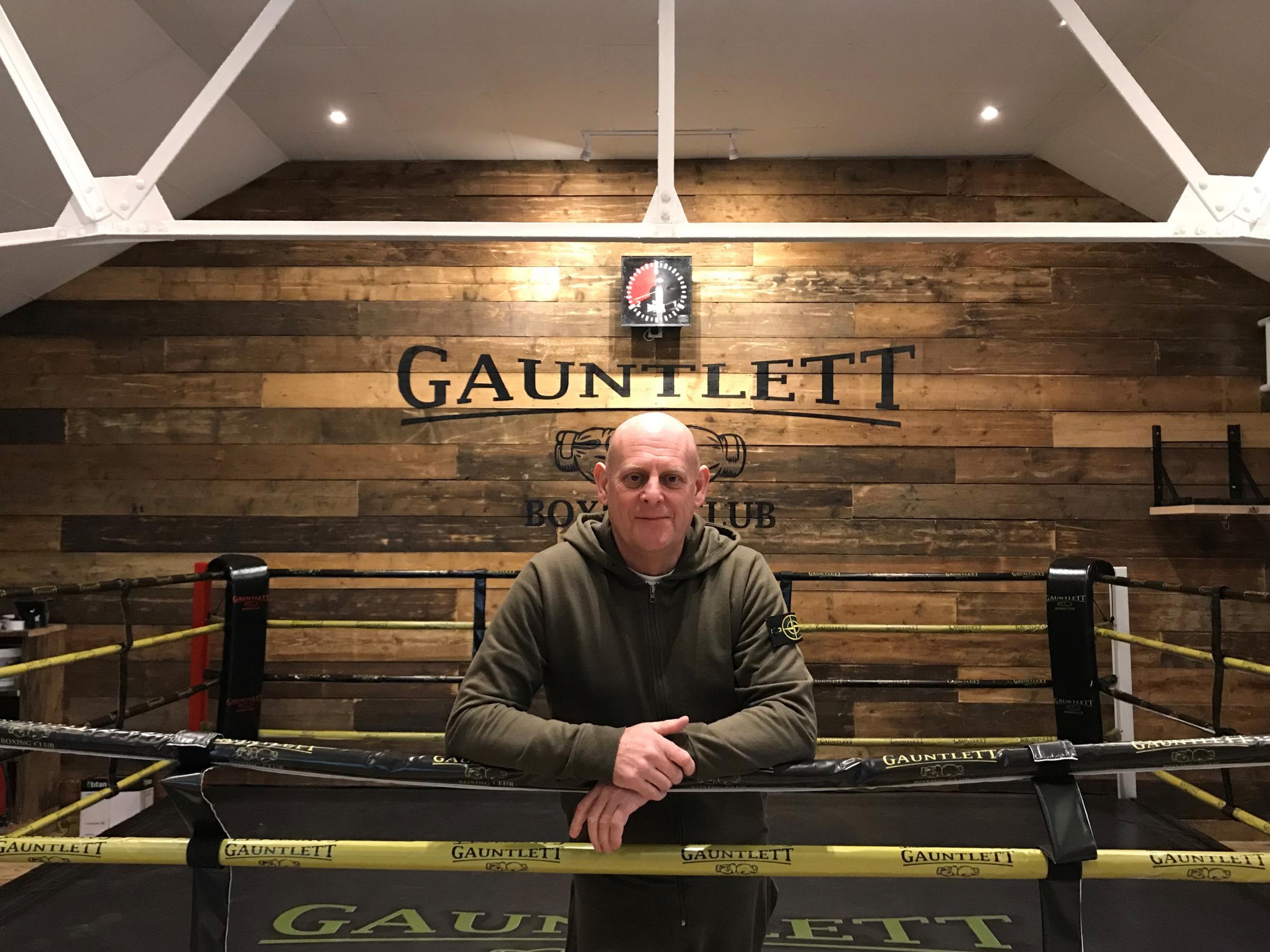 Gauntlett Boxing Club 'The Barn'
Horton Country Park
Horton Lane
KT19 8PL
info@gauntlettboxingclub.co.uk